Personally I'm a dressmaking diva, but I have noticed so many customers ask me about crafting I feel inspired to share some tips.
I have a lot of materials crammed into my little shop and am constantly amazed at the imagination that goes into creating the beautiful things my customers make, but some people just want advice. I always feel I have short changed the ones who visit me on busy days, so this is a bit more detail for the budding crafting queen! (or king!)
Basic crafting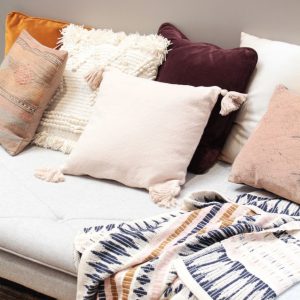 The usual questions are "what do I need to make a….?" Fill the gap with anything from a cushion cover to a fancy dress outfit, but the answer is never complicated. I recommend starting small and simple. If you are new to crafting it's best to start with the basics and learn as you go.
Some people ask if a sewing machine is essential for crafting, and it's probably a bonus to have one, but hand sewing is perfectly adequate. If you are not in a hurry it's actually a very calming pass time. I have spent many happy hand sewing hours in front of my favourite film with a cup of tea. It's good for the soul.
If you don't know what you want to make, I would recommend a simple cushion cover. It's easy to do and beginners don't even need zips or buttons. Here's my guide to making a basic cushion cover .. .cushion cover blog
Knitting and crochet
This is something that I sadly can't teach you in store, but there are some fantastic YouTube tutorials on the web, and if you are a complete beginner you won't be disappointed. There are lots of good videos to start you on a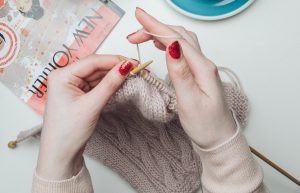 knitting journey and even left handers don't get left out. My friend is a leftie and she learned the basic stitches in about 10 minutes on YouTube after a lifetime of feeling like the only non knitter in world of right handers.
What I can offer are a great range of yarns and I have patterns in store too. Being a knitter myself I know that this is a really low cost craft; a pair of knitting needles and a ball of wool is all you need.
Start off simple. I made a blanket for my daughter this year, as she is back at University and the weather is getting cold. I didn't use a pattern at all, I just knitted lots of squares in her favourite colours and joined them all together. Blankets are a great way to start knitting and once you start it's beautifully addictive.
Embroidery
This is a wonderful hobby with unlimited artistic potential, and again it's great for beginners. If you are someone who likes to get stuck into a project, this might be a good fit for you. An intricate embroidery pattern can take time and effort, but intricate doesn't mean difficult. The basic embroidery stitches are easy to master and you will soon be creating beautiful pieces.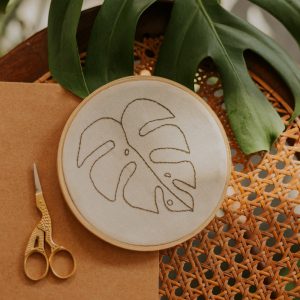 All you need is an embroidery hoop, fabric and a needle and thread. The thread used in embroidery is specially made and is sometimes called floss. I stock Anchor threads which come in a huge range of colours.
I often get asked for DMC threads which is the other main manufacturer of embroidery thread, but I never turn anyone away as there is always an Anchor equivalent. Here's a website that gives you the conversion… Anchor-DMC Conversion
If you are good at drawing, then embroidery might be a way you can express your artistic flair by creating your own patterns and designs. Just draw out your image, stick it to a window and pop your fabric on top. Wait for the sun to shine, as you need the light to help you see your picture. Trace over your image with a pencil and you are ready to start stitching. If drawing is not your thing, just trace anything from a magazine or find a nice image on Pinterest.
Now you have your design, pop your fabric in a hoop.  You will need a backing layer to your fabric (anything will do as long as it doesn't show through the top layer). Make sure it's as tight as a drum, you will find it much easier to sew. You might need to do a bit of jiggling to get it right, but the hoop has a bit of give if you don't tighten it up fully. As soon as it's a nice fit, tighten the hoop and start stitching.
Fat quarters
These are fabulous for crafting. They are cute pieces of pre-cut fabric that are a great size to make a plethora of projects. They measure 18 x 22 inches and come in a hug variety of patterns.
If you have an ambition to make a patchwork quilt these are the perfect material, because you don't need to commit to buying a metre of fabric and only using one little corner. The fat quarter offers a low cost way to start crafting, and the project possibilities are endless. You can make cushion covers, tote bags, drawstring bags, dolly clothes, place mats, drinks coasters, make up bags…let your imagination run wild!
The beauty of crafting is you can do it wherever you like. If you have tried hobbies like dancing, fishing, football or pottery, these are all things that have to be learned in a special location or require expensive equipment. Crafting is a simple hobby that you can start at home on a low budget. You can have a special place for it if you wish, but really it can be the perfect thing to do on your own sofa. Start small and keep practising.
Oh… and don't forget to show me your finished projects, I love to see what people make. Tag me on Facebook or Instagram (links at the bottom of the page).
Happy crafting!
Jan x